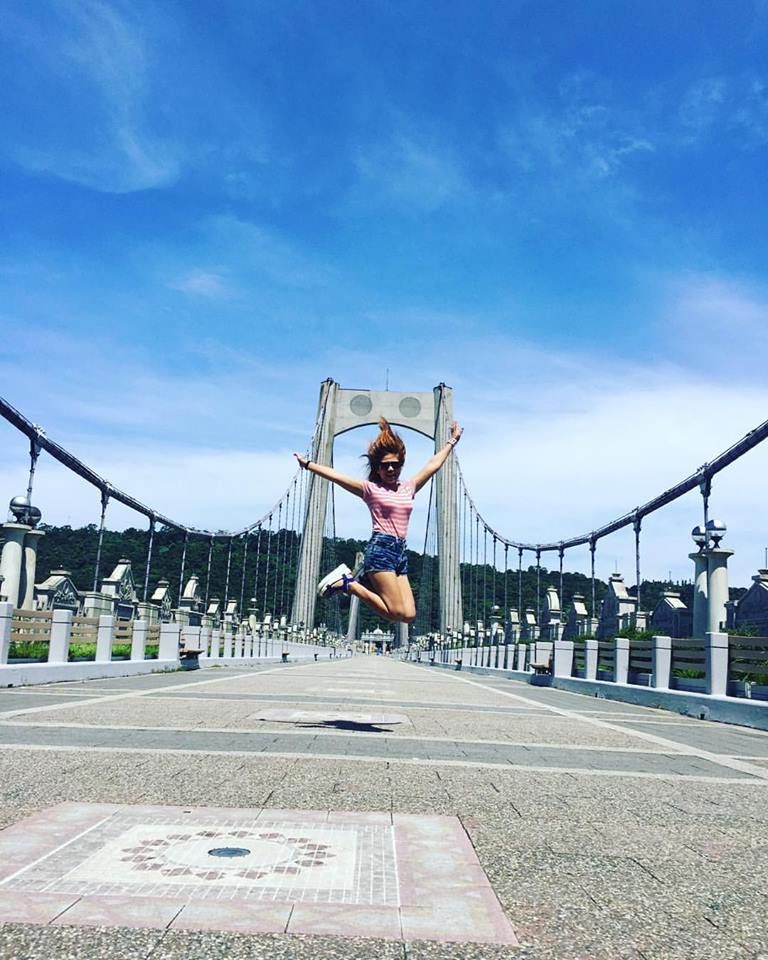 To these past few weeks again, Ive been traveling n Asia together with my brother for us to have a quirky experiences to share in each of our blog and one of the country we've been through was the lovely Taiwan where we gotta try to eat the famous stinky tofu, but sorry then because I forgot to have picture on it as we already tired when we gets back to the country from japan.
Actually, Taiwan is the one of the country we really look forward to explore as we know that this lovely country has a lot of offer and as for touristy spots and food wise I must say it does really worth to visit as you planning yourself to have visit any Asian countries – you should then consider going to Taiwan first.
Taiwanese are in fact friendly and they such helpful to the tourists to find on what places you keen to visit, for example this Daxi walking bridge where this photo was taken. Hence, if you find yourself one day in Taiwan you should have to see this daxi bridge up close as the place is indeed relaxing and it does help to clear your mind as you see the scenery around.
Okay, that will be all for now and please keep on checking me here for more detailed posts about my recent travels.