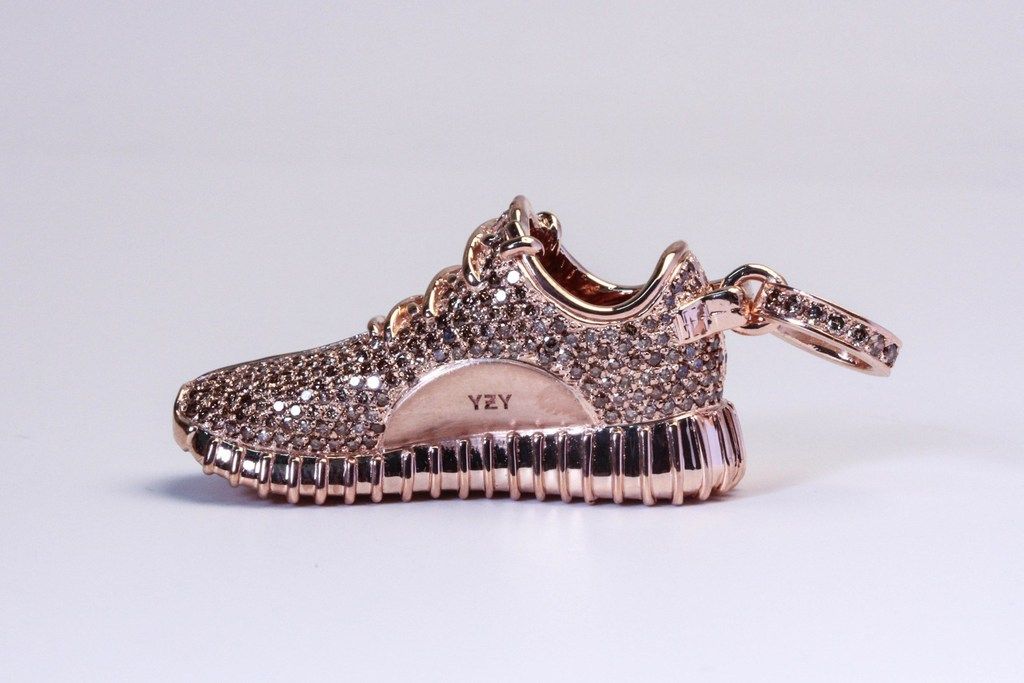 To tell you honestly, you rarely see me blogging about kicks in here as I am more keen to include these wedges and heels which truly makes me happy as I saw them at least. But of course, there's always be exemption as I found any Cinderella like kind of kicks like this Yeezy Boost 350 Pendant by Ben Baller's IFANDCO which I think fits on my personal fashion style thus I'd better to have one soon as I am seeking in any piece that is quirky enough to pull off for my Japan tour this May, luckily Ive found this kicks here which pretty perfect – I think.
As for the moment, I haven't know yet the further details about this kicks like the availability, material details and the pricing. But I am sticking out at their main website for the updates because am pretty sure that they'll be going to release its press release for this gem soon.
Meantime, let me finish this off first then will let you know later as I've seen their website updated for this find.