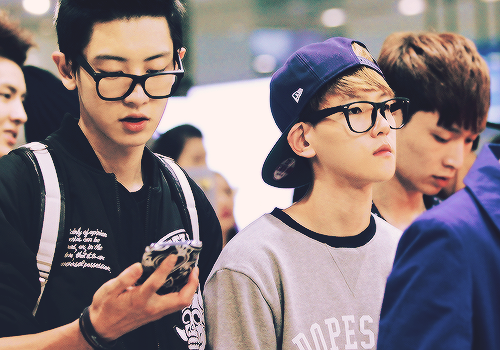 Occasionally, I also includes some topics here that you might not have see or probably way far on my site's theme. Like an home decors, food related topics and this men's fashion. Though, I think mentioning men's fashion is still fine but I think it does way far on my main topic for this blog. But anyway, for the sake of my readers on what they mostly interests about – I'll take a risk just to include these topics over this site..
In the late December, 2014. We sees men often wearing some nerdy glasses most especially Asian men and I just say, this does look good to them and it can get along well to any type of styling you'd trying to pull off. You can wear glasses in your "go-to-wear" fashion, casual wearing and either on your formal wears – this glasses is pretty fine and versatile. That's why maybe people, especially men, are getting crazed about this trend and keep on rocking themselves with different type of nerdy glasses. I just see the sale of glasses wear this year will tremendously gets high than the usual sale they have per year..
No doubt, this glasses is the most picked today when it comes to men's accessories and as Ive heard, even girls are fond of wearing this glasses too for their daily fashion statements. Tuned in here for the updates on how this trends goes by as months passing..