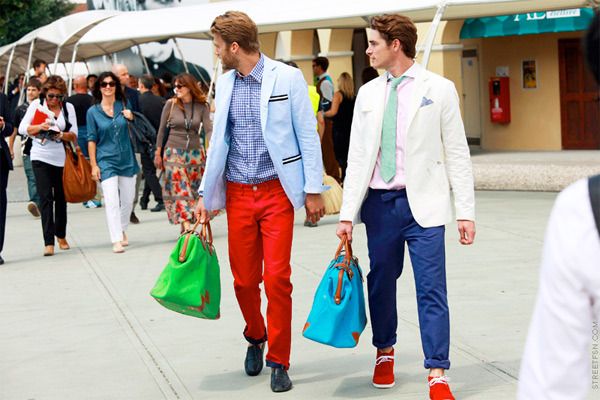 I think, I'd started liking to post about men's fashion here. Because the diversity of this men's fashion is truly widen unlike before were they're just limited wearing for pants and simple tees. But today, men are fond of wearing something unique and quirky that can makes them look for neat and classy.
If you were asking me today on which piece that man should have as it's wants to be in hip and trend. I think the colored pants either for top are perfectly to pull off, since it's summer. Because a lot of men nowadays are into this kind of styling hence you should go on to flow for your to be on trends and be appreciated, on my own opinion.
Actually, summer season is the easiest season to style with. As long you were comfortable on your wearings and it help you to coll down you are set to go. All you have to do is to wear off your confidence every time so people can still find you fashionable even attractive.