I know most of you gels are pretty excited for the spring especially on the summer season. Because I knew that you're quite tired already wearing these bulky kind of clothing that are been necessarily to wear this winter season, but wear no more as the spring season is about to start by next week, hopefully. And by this time, I knew that mostly of you are had its each pre-shopping for your summer getaway, right? doesn't by the way? I actually have some pieces too for myself as I am too keen to have this sun kiss skin soon, this too exciting!!
But before that, we should have to know first on what are these summer essentials that we could have for us not just to be look dope and trend but also be aware on what the sun's hit can brings us. Firstly, I really do recommend sunglasses as you go out this summer season because sunglasses are pretty chic and fashionable and at the same time it does its own health benefits especially on to your eyes. Because glasses are usually has this UV that protects the eyes in the ultra rays that suns can hit us, basically sunglasses is really necessarily for us to have this hot season.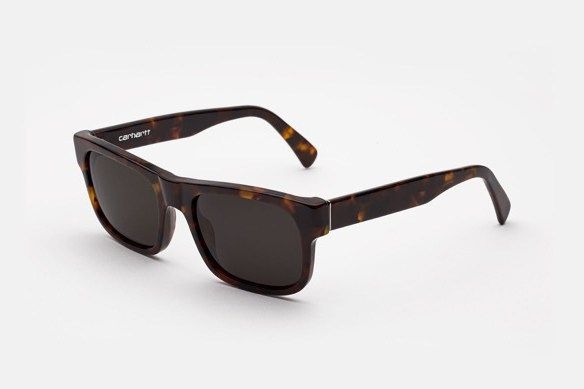 That is why I am pretty excited when Ive heard that Carhartt WIP had considered to have these collaborative pieces , sunglasses, from the other awesome brand called RETROSUPERFUTURE which they created some sorts of fashionable sunglasses for us to consider.
The Carhartt WIP x RETROSUPERFUTURE 2016 Spring Eyewear Collection is not yet available in the market to avail, at the moment. But the both brands are working already for the availability thus it does be available pretty soon in the market. And regarding on the pricing details – sorry then as the both parties havent release any details yet regarding it but soon enough, I believed, it would release either on the Carhartt or Retrosuperfuture's main website hence we better be stick out in their site for more detals..