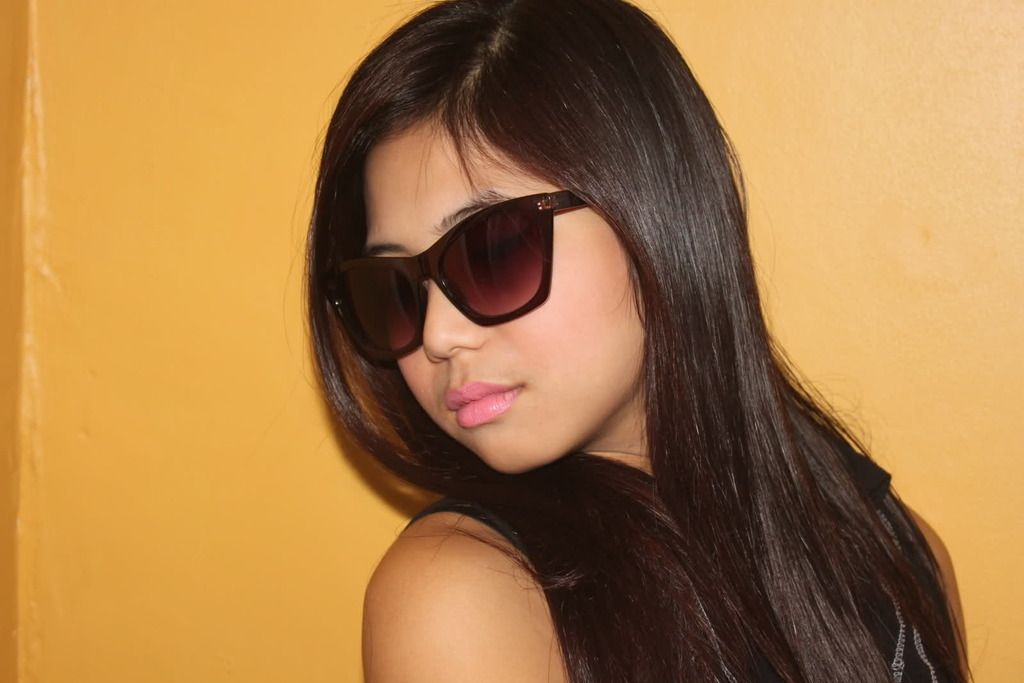 I am so fortunate to be contacted by this sunglasses company called Sundried to work with them through collaboration. At first, I am quite hesitant to do so because I knew my blog is not that well known when it comes to PR and so yet, but they'd insistently wanted me to get in for this hence I considered it then.
They've sent over 2 type of sunglasses and the first one was this broad kinda brown-ish frame that has a great lens on it which I really like because it does fits on the type of face I have. Look on the photo on top. It's really good on me right? tell me! haha
And the second sunglasses was this white cat type of frame that has an black lens on it. Actually,  I am not fond with this kind of sunglasses because I just used myself to one on the first sunglasses but I think I'd should come out with my comfort zone and try this quirky stuff for a change who knows it might be suits on me well, right? But I think, this white sunglasses is still complementing my face shape though so happened that I am not comfortable on wearing it, I mean the type of cat frame one when it comes to sunglasses.
Sundried is based in the UK, though the company just started a years ago and still they'd managed to make their business big in the internet , online shopping, by giving not just cheapest sunglasses but also in quality. You can now check them at sundried.com for further details and for you to see on how awesome their each sunglasses were. Also, they sells some apparels too for both men and women for your convenience.