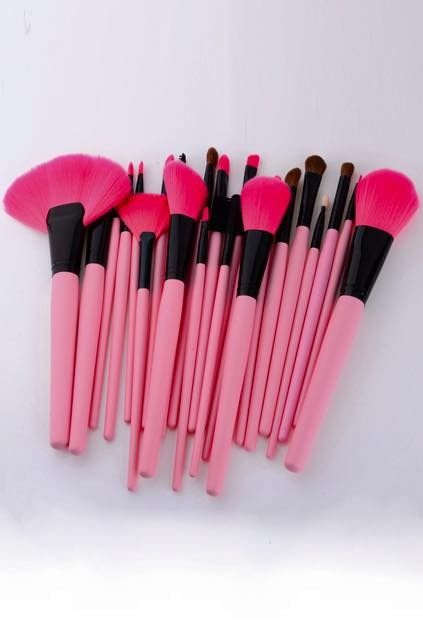 We all know that women cant leave the house without their makeup on, mostly. But in my case, I wanted to make myself doll-up over the car on my way to the location where I supposed to go. Yes! that's how quirky I was because I wanted my makeup to be fully still as I got to the place unlike others who are fond on doing their makeup at home then as I went over their makeup are quite gone already which made them rushed over the comfort room just to retouch it or to even  redone it which is quite time consuming on my possession.
You can actually try as what am doing it and am telling you it is worth to follow, however though, make sure that you can work under pressure.. ahah as the car is moving and sometimes you have to pass by the speed bumps which is terribly as you're putting your eye-liner at the moment. But more or less as you mastered it you'll probably aced it on how to doll-up even when the car is rushing over..
That is why these pink brushes are always essentials with me and always be as I am more keen to do my makeup outside than inside the house. By the way, these brushes are from my recent client that sell out some fashion finds that is includes this brushes as for the girl section.